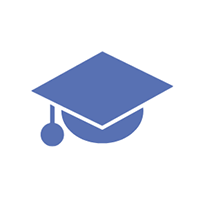 Banita G.
Private tutor in Nashville, TN
Education
I'm a recent graduate from Vanderbilt University. I graduated with a Bachelors in Chemistry with a 3.71 GPA. However, as a part of the College of Arts & Sciences, I was able to take a plethora of subjects ranging from English to Aztec history to Public Health to Inorganic Chemistry. My liberal arts background has given me a wide and diverse lens through which to analyze the world.
Experience
I've held various volunteer teaching positions. In high school, I spent 3 months as a full-time teacher at an underprivileged school in Kathmandu, Nepal. In this position, I thought kids from grades 2 through 12 as a jack-of-all trades teacher. I spent my time teaching English, History, Maths, Social Studies and more. The position was challenging but left me with a great appreciation for education and its importance. Throughout high school I tutored elementary and middle-school students in math, English, and art. I kept up my part-time tutoring in college where I volunteered in a club called Vanderbilt Student Volunteers for Science. In small groups of 3 to 4 college students, we helped 5th to 8th graders get excited about science through weekly interactive science experiments at metro Nashville schools. Relevant Classes I have taken: General Chemistry 1 and 2, Organic Chemistry 1 and 2, Inorganic Chemistry, Physical Chemistry, Analytical Chemistry, Physics 1 and 2, Biochemistry, English literature and writing classes. Other items from my resume: - Currently, I work at a healthcare company where I rotate through departments. My rotations so far have been in Data Solutions and Finance where I've been challenged to step outside my comfort zone. - I fund raised and volunteered in Nepal during the summer following the Nepal 2015 earthquake.
Availability
Weekends at any time, Weekdays after 6PM
Can Meet
Up to 20 minutes away for no additional charge
Hobbies
My family and I are originally from Nepal so needless to say, I love to travel! I love to discover new things to do in Nashville and try to spend my weekends exploring local fairs or trying out a new restaurant!! I also enjoy reading and watching Netflix :) Nashville weather is beautiful so I try to take advantage of the warm weather by hiking or lounging around in parks.
Show More
Inquire About This Tutor
Thanks!
Most tutors respond within 48 hours.
Feel free to contact other tutors while you wait.