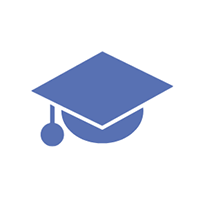 Alex A.
Private tutor in Nashville, TN
Education
I graduated from the University of Georgia in May 2015 with a Bachelors degree dual major in Finance and International Business with a minor in Spanish. I earned a 3.5 cumulative GPA while at UGA.
Experience
My tutoring experience includes the boys and girls club in Athens, GA. In high school, I earned a four on both my AP Spanish 3 and AP Spanish 4 exams. My real world experience with Spanish language includes two different study abroad trips in Spain and Costa Rica. These trips included credit hours as well as homestay experiences where I got to live with local families and learn the culture and language on a better level. These experiences sparked my love for the language and enabled me to get a minor in Spanish from the university of Georgia where I graduated from in May. Relevant classes I have taken at the university level include Spanish linguistics, Advanced Spanish Composition and Grammar, Spanish Literature, as well as Business Spanish. My experiences abroad and with the language also inspired me to obtain add International Business as a dual major to my Finance Bachelors degree from the University level. I believe my academic record combined with my experiences outside of the classroom allow me to teach Spanish in a way that is easy to understand for any student trying to learnt he principles of the language.
Availability
Any day at any time
Can Meet
Up to 15 minutes away at my regular hourly rate
Hobbies
My hobbies include sports such as golf and hockey, travelling, language, reading, spending time with friends and family, and of course, eating!
Show More
Inquire About This Tutor
Thanks!
Most tutors respond within 48 hours.
Feel free to contact other tutors while you wait.