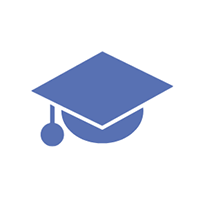 Jessica H.
Private tutor in Nashville, TN
Education
Tennessee State University Graudate-Psychology/Spanish
Experience
I tutored elementary school kids through SES/MNPS and I have also done private tutoring with high schools. I have substitute taught for 6 years from K-12. I want to tutor because I enjoy teaching and giving the one-on-one attention that many students need to really grasp a subject. In a class of 15-30 or more, there are various learning styles and limited availability for teachers to effectively cater to each one enough for each student to always be able to learn the way that is best for them. I have taken courses in Spanish for 5 years of jr high/high school, as well as all of the years of college. I also took lots of courses in Psychology as that was my second concentration.
Availability
Any day at any time
Can Meet
Up to 30 minutes away for no additional charge, Up to 1 hour away at my regular hourly rate
Hobbies
I am interested in Girl Scouts- I spent about 2 years as a counselor and troop leader. I loved camping and the different activities I got to do with the girls. I am interested in reading- my favorite books used to be Harry Potter, Twilight and The Vampire Diaries (and I still enjoy them), my interests have shifted as I've gotten older. Makeup has recently become a hobby of mine as well, I love playing in it and trying out different looks. I wouldn't necessarily consider myself as a writer (mostly because everything I write is just for personal use) but I LOVE creating new things with my words.
Show More
Inquire About This Tutor
Thanks!
Most tutors respond within 48 hours.
Feel free to contact other tutors while you wait.