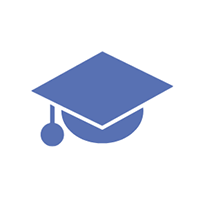 Roger F.
Private tutor in Nashville, TN
Education
University of North Carolina, B.S. in Mathematics, 4.0 GPA, 2013
Experience
Hi! My name is Roger and I hope you will consider me for all of your math tutoring needs! I have years of experience tutoring and teaching math to students of a wide variety of ages and backgrounds. I have tutored students at the middle school, high school and college levels. During college I worked for an organization that provided math and science tutoring for at-risk youth in an inner-city middle school. It was during this experience that I discovered a passion for teaching math. I have also worked with students preparing for math competitions such as MathCounts and the AMC. For two years, I was a middle school MathCounts coach. The team ultimately finished 3rd place overall. I help students who are preparing for standardized tests such as the SAT, ACT, AP or GRE. Name any test involving math, and I will be happy to help! I have also worked as a teaching assistant and tutor for undergraduate math classes. A full listing of math classes I have taken is below: Single-variable calculus (Calculus I and II) Multi-variable calculus (Calculus III) Linear algebra Discrete mathematics Differential equations Partial differential equations Real analysis Complex analysis Probability Mathematical modelling Nonlinear dynamics Numerical analysis
Availability
Any day at any time
Can Meet
Up to 15 minutes away for no additional charge
Hobbies
Kayaking, swimming, bookbinding, NCAA basketball
Show More
Inquire About This Tutor
Thanks!
Most tutors respond within 48 hours.
Feel free to contact other tutors while you wait.