Chemical Engineering Tutors in Nashville, TN
Results 1 - 5 of 5
Education
Vanderbilt University - Current Undergrad, Biomedical Engineering + Chemical Engineering
Experience
I have always loved learning about science and math . I want to be a tutor because it gives me a chance to share my love of those subjects with students . I can help with subjects such as algebra, calculus, chemistry, biology, and more, no matter what level . I am currently...
Education
Junior Chemical Engineering Major at Vanderbilt University
Experience
Working with kids from 6 to 16 has taught me a lot and helping them learn is an important passion of mine . I scored a 33 on the ACT exam . I took 9 AP classes and received a 5 on 8 of them . Math, Calculus, Chemistry, Physics, ACT, Kindergarten - 8th Grade, Writing,...
Education
B.S. in Biochemistry/Chemistry and Chemical Engineering (University of California, San Diego - 2010) PhD in Chemistry (Vanderbilt...
Experience
I've been tutoring in some capacity for the last ten years, mostly working with middle school and high school students . I have also taught college students and TAed for graduate level courses . I have significant experience with both standardized test preparation and...
Education
Junior Aerospace Technology Major (Commercial Pilot Minor) at MTSU. I love planes! I plan to join the Navy and hopefully fly for them as...
Experience
I'm fortunate enough to have the ability to learn things fairly easy and teach as easy as I learn . I've tutored in high school for about a year and I know I'm more than qualified to help anyone . I was a Chemical Engineering Major before I changed to Aero so I've got an...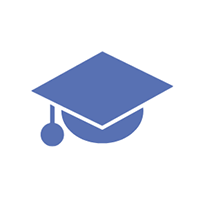 Robert F.
Private Chemical Engineering tutor in Springfield, TN
University Tutor
5
Robert F.
Education
Junior Math/Chemical Engineering Double Major at Tennessee Tech University
Experience
•English ACT - 34 •Two summers studying Spanish at Universidad Internacional in Cuernavaca, Mexico •Teaching Assistant for Spanish 1010, 1020 at Austin Peay State University (subsequently transferred to TN Tech to study Chemical Engineering) •Over 50 hours of...