Mandarin Chinese 3 Tutors in Nashville, TN
Results 1 - 3 of 3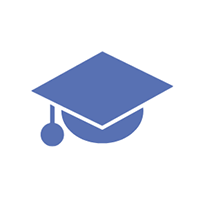 Catherine S.
Private Mandarin Chinese 3 tutor in Nashville, TN
University Tutor
5
Catherine S.
Education
Eckerd College - Bachelor in Arts, Biology, Chinese (minor)
Experience
I lived and worked in both China and India while helping individuals with their ESL needs.No matter what your language goals are or your struggles, I'm ready to help you. Biology, College Biology, College English, Conversational Mandarin, English, English Grammar and Syntax,...
Education
I hold a Ph.D. Spent time at the top 2 universities in 3 countries, including Harvard & Yale Universities, Hebrew and Tel Aviv...
Experience
Tutored many subjects in social sciences and social studies, politics, international relations, languages, world history, economics and East Asian studies . I am a top-rated teacher and inspirational speaker . I have taught at Vanderbilt University and Yale University . ...
Education
B.A. in English from Zhengzhou University (2017) with a 4.0 GPA
Experience
I thoroughly enjoy teaching Chinese and have three years experience of tutoring Belmont students in elementary, intermediate and advanced Chinese courses . Additionally, I have experience tutoring middle school students in elementary Chinese courses . I was also fortunate to...